About the Book
Beneath our daily lives exists a deeper state of being that can offer a heightened state of wellness, an energized attitude, rich relationships, and a future of promise. This book will help you to access this state and apply its wisdom and to ultimately flourish. It will also help you to find this deeper state at home, in the workplace, and in the world. 
Discover:
How to use difficult relationships to create and develop a meaningful life
Why anger is powerful and how to use it
Why it can be important to say "no" to your family
How to use chaos creatively
The healing power of surrender
The power that can be unleashed when we use faith and reason together
Why vulnerability is valuable
How to make a positive impact - everywhere
The path to a meaningful life
Zephyr Bloch-Jorgensen has had a life-long passion for self-actualization, self-transcendence, the nature of well-being, and helping people to fulfil their potential for a better life. With an early focus on the well-being of societies he started his career in constitutional law. Later, using the principles, in the book, he founded a biotech company to provide scientifically-validated applications and systems that can both measure and improve both individual and societal well-being. The company collaborates closely with its scientific institute partners and is committed to its mission to democratize well-being.
"It's not ethics or philosophy, it's just about survival, not from the point of view of fear but from successful living." The Economic Times
"Maybe one of the most brilliant minds of this century." The Asian Age
Buy the book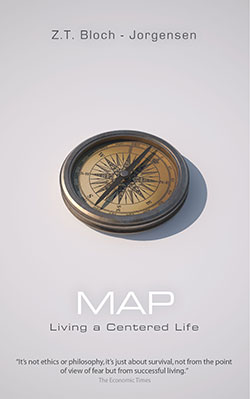 Amazon paperback
BN.com
800CEORead.com